The award of Life Membership is the highest honour Triathlon WA can bestow on an individual and is awarded in recognition of those who have made an outstanding contribution to the existence or effectiveness of the association during their membership. No more than two Life Memberships will be awarded on an annual basis.
CRITERIA
Each nomination for Life Membership of Triathlon WA will be considered on its individual merits. The criteria listed below is to be demonstrated over a minimum period of ten (10) years, unless exceptional circumstances are cited.
Decisions will be made on the basis of:
Sustained service to triathlon in WA, that is well above what is normally expected;
Significant leadership within triathlon in WA;
Outstanding innovation in triathlon activities within WA;
Strong support for Triathlon WA activities and programs;
Enhancement of triathlon within the wider community ;
Financial member of Triathlon WA during the majority of the period of service
Uphold and demonstrate the values of Triathlon WA
Triathlon WA is calling for nominations for Life Membership. Nominations close 5pm on Tuesday, 26 April.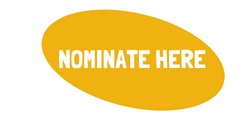 The TWA Life Membership Policy can be found here.
The Nominations Panel will also be responsible for recommending nominees for the TWA Service to Sport Award.