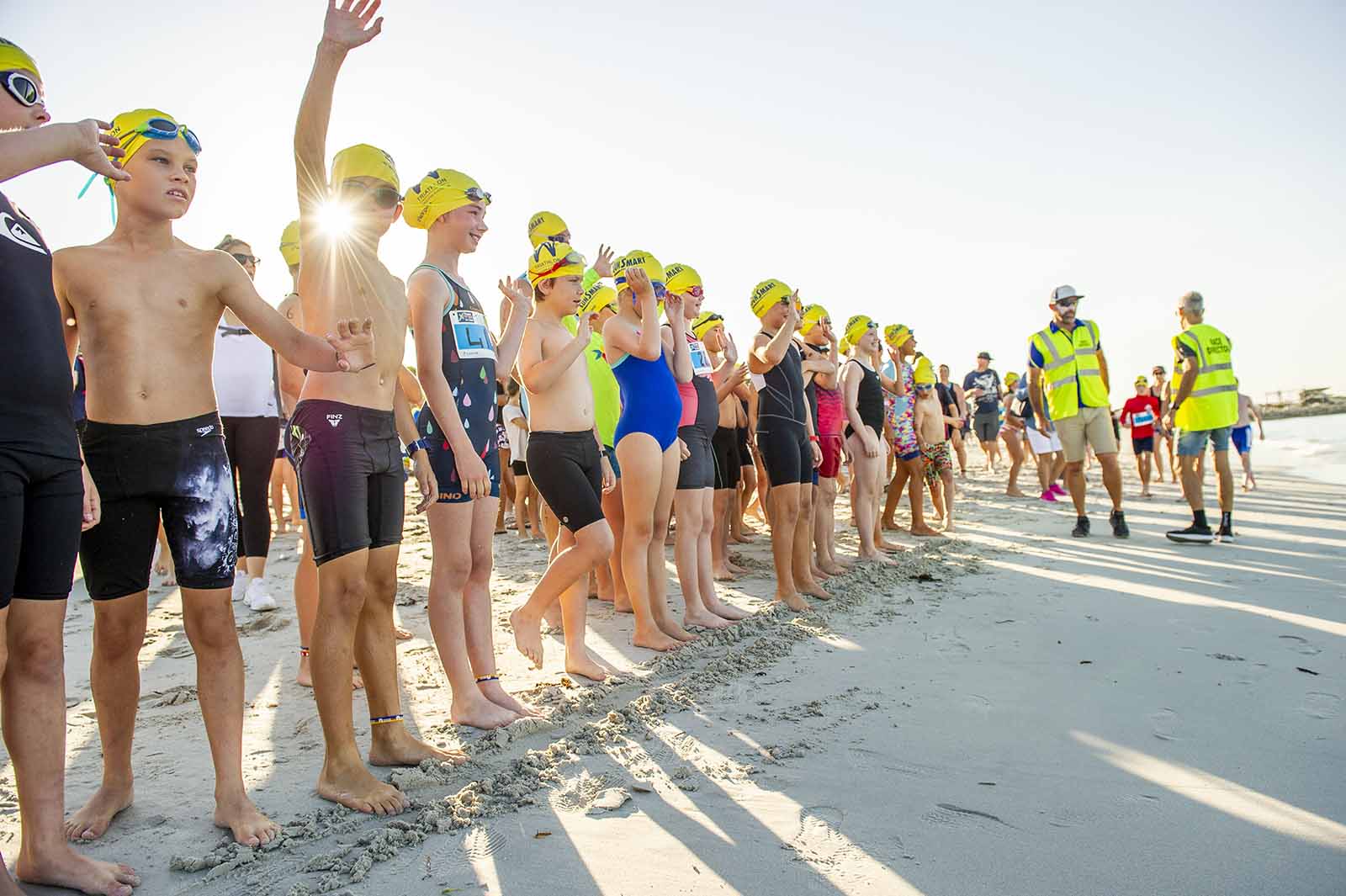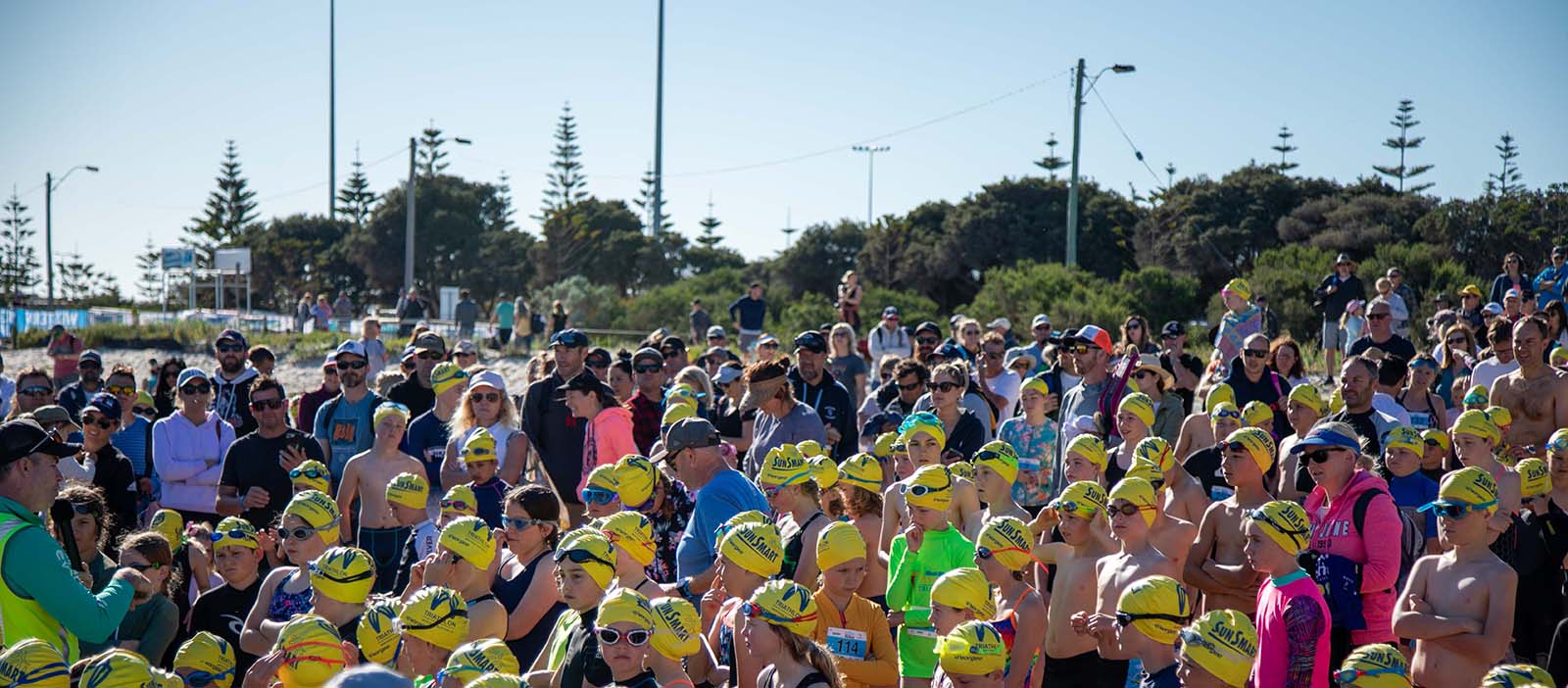 SEASON 2023/24 EVENTS
The Kids Triathlon Series is all about participation and having fun! These races are specifically designed for kids aged 7-12 years and focus on finish lines over finish times. Age is calculated as at 31/12/2023.
Triathlon = swim, bike and run
Duathlon = run, bike, run
Aquathlon = run, swim, run or swim, run
Kids aged 12 years and older can begin racing more competitively. Please see our calendar page for all events.

Click on the event name to view more information.


Please contact the race organisers directly if you are unable to locate the entry form at the links above or have any enquiries. Please note that most kids events open registrations a month or so prior to the event date.
Frequently Asked Questions
At what age can my child begin participating in triathlon?
Most junior races and programs within Western Australia are open to children aged 7 years and above. Events are participation based for children aged 7-12, this means events aren't timed with focus on getting to the starting line and enjoying the event. From the age of 12+ participants can begin to race competitively in events.
Age is calculated as at 31 December 2023 for the 2023/24 season.
My child is new to triathlon, where do they start?
The best first step is to join a junior program or find a club to start learning the skills you need to complete a triathlon.
Participating in one of the above races is also a great place to start as they are beginner/participation based. Click on the name of the event above to learn more/register. Each child will receive a medal and swim cap for participating.
Which clubs offer Junior Programs or training sessions?
Juniors 7-11 years:
EFS Triathlon Club, Fremantle Triathlon Club, North Coast Triathlon Club, Bunbury Triathlon Club, Busselton Triathlon Club, Mandurah Triathlon Club, Rockingham Triathlon Club, Kalgoorlie Triathlon Club, and City Triathlon Club (5-12 years only).
Juniors 12-19 years:
EFS Triathlon Club, XTR Triathlon Club, Perth Hills Triathlon Club, Fremantle Triathlon Club, North Coast Triathlon Club, UWA Triathlon Club (10 years+), Mandurah Triathlon Club, Exceed Triathlon Club, Armadale Triathlon Club, Albany Triathlon Club, and Bunbury Triathlon Club.

To join a club or find contact information, head to this page.
What time of year can my child participate in triathlon?
Triathlon is a sport mostly run in the warmer months from late October through to early May, with the busiest months for events being March and April. Triathlon Australia membership provides access to benefits from 1 July – 30 June each year.
What equipment does my child need to compete?
Goggles and bathers (you can wear a rash shirt), bike, bike helmet, running shoes, singlet or t-shirt (if the torso isn't covered by bathers), socks, filled water bottle, towel, sunscreen and sun hat.

For older kids who are participating more competitively, it's also a good idea to have a small personal race kit that you take to all events. This little kit would contain things like a basic bike repair kit (for flat tyres and loose chains), spare tyre tube, bike pump, safety pins, Band-Aids, and Vaseline or talcum powder (to help prevent blisters if not wearing socks).
What is usually included in a kids race pack?
Swim cap, race numbers/tattoos, and sometimes coloring-in sheets or other information. PRO TIP: Put your race tattoos on before your sunscreen! Also, it's handy to have some spare safety pins for your race number.
My child is not a confident swimmer, can they still participate?

Not every triathlete is a great swimmer. In all races there are pool and/or surf lifesaving officials who are positioned in the water to ensure participant safety. Children are only encouraged to swim out to a depth where they feel confident and comfortable as most kids races are swum along the shoreline. Your child is welcome to do whatever stroke they feel comfortable doing.
What kind of bike does my child need to participate?

A standard road bike or mountain bike will be fine. Basically, any kind of standard bike will do for SunSmart kids races. The bike must have operational breaks and be in good, safe working order.
How long does a SunSmart Kids Triathlon usually take?

The standard time taken to complete a Kids Triathlon is about 30 minutes to 1 hour. It depends on the child, the event, and the race distance.
Are parents allowed in the transition area?

When checking into the transition area pre-race, parents are more than welcome to help set it up with the kids. Once the race begins, parents are usually not allowed in the transition area. Every race has officials and volunteers to help kids with the transition process. We suggest introducing your child to these officials and volunteers pre-race so they know who to turn to if they need help.
Where can I find the full Triathlon Australia Race Competition Rules?
You can find them here.