BECOME A COACH
The coaching accreditation program is a national program administered by Triathlon Australia but delivered locally by state triathlon associations. In Western Australia all triathlon coaching programs are delivered by Triathlon Western Australia. The coaching education program is fully accredited by the Australia Sport Commission and is comprised of five accreditation levels as outlined below.
COACHING PROGRAMS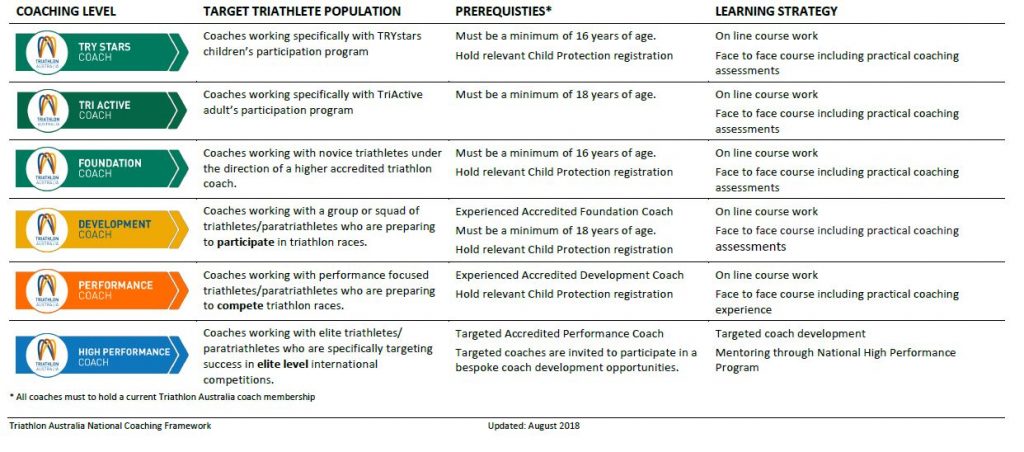 For more information, see Triathlon Australia's website.
COACHING PROGRAMS
Coaching accreditation once achieved is valid for one year with further accreditation renewal dependent on the coach registering each year as a coach with Triathlon Australia. If an accredited coach does not register as a coach with Triathlon Australia then they are not considered a coach in the view of Triathlon Australia and Triathlon Western Australia. Ongoing accreditation with Triathlon Australia is a requirement to maintain your coaching accreditation. If you have let your accreditation lapse by not registering as a coach with Triathlon Australia and wish again to regain your accreditation you must complete the Recognition of Prior Learning document. Please contact us to discuss further.