2022/23 TRIATHLON WA GOLDEN TICKET
Join or renew your Standard or Premium Triathlon Australia membership before 11:59pm AWST on Wednesday, 31 August for your chance to win the Triathlon Western Australia Golden Ticket!
We have just one Golden Ticket to give away, which will entitle the lucky winner to $1000 worth of race entry fees to 2022/23 TWA Sanctioned events of the winner's choice.
There are so many amazing events on this year's calendar so don't miss out on this opportunity and start your racing season the right way!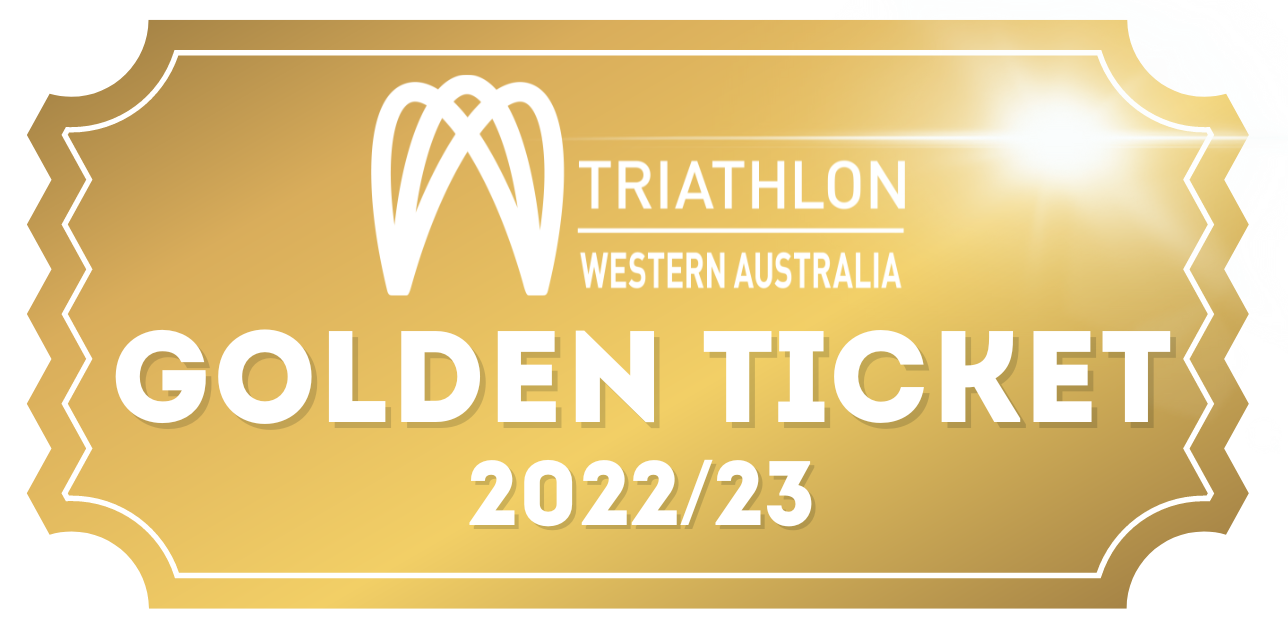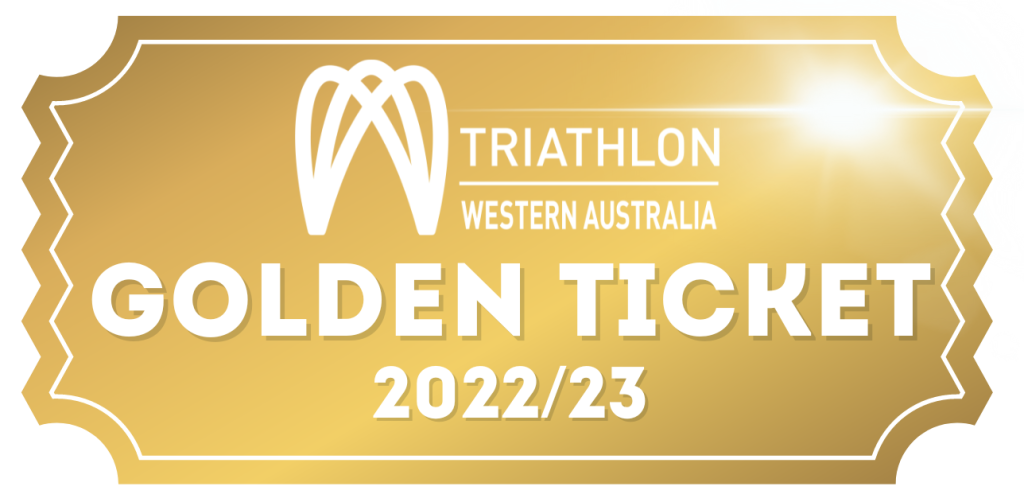 HOW TO JOIN
To become a Triathlon WA Member, follow the below steps:
Sign up as a New Member by selecting the Sign Up button on the front page.
Read through and agree to the Triathlon Australia waivers that will show.
A pop-up will appear on the screen to help you get started with your membership purchase. Choose SELECT A CLUB
The Club Finder will pop-up on the next page. Type in the name of your club or search for one using the postcode or suburb function. This field will be pre-populated with the postcode from your profile.
Click Select Club. It will be added to your profile page clubs list.
The available membership categories will be displayed. Once you have made your selection (Standard or Premium Members are eligible for this competition), complete any information required, including Emergency Contact details. Click finish once you are done.
You will receive a pop-up asking if you want to proceed to cart.
Please select Proceed to cart. You'll be taken to your cart where you will see your memberships.
Click on Pay with Card.
Once you have completed these steps, your membership will be active immediately and you will be covered to train with your selected club. You can speak directly to the club about their training times and locations, and which sessions would be appropriate for you to join.